Student Impact Stories
Conestoga would like to recognize the support you have given through the words of our students. Below are messages from students whose lives have been personally touched by generous contributions from donors like you.

Renee Hanson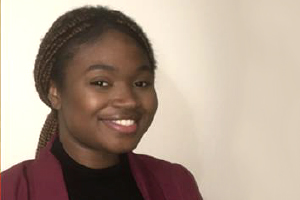 Ultimately, I have learned that although times may get tough, I must push through and never stop striving to achieve my goals. In receiving an award, I have found motivation to aim higher, get better grades and achieve my absolute best through the rest of my semesters.
Yemerhi Mutuku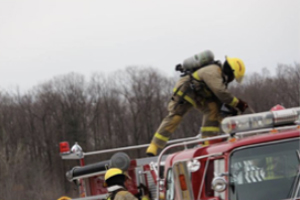 I have always given my all to everything that I set my mind to and the fire fighting program here at Conestoga is no different. I am a devoted student who wants to do the best that he can with this amazing opportunity. Receiving a bursary is going to help with the financial stress of school so I can focus solely on my education and doing the best that I can.
Rick Medeiros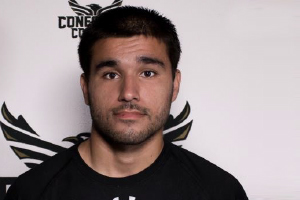 Donors can help make a change in a student's life financially as well as show them their hard work is appreciated and commended. I hope to one day be able to support a student who has shown success in academics and athletics, giving a student the opportunity to be acknowledged through their hard work.
Samantha Nemec
Public Relations, 2018
I have loved every minute of my education at Conestoga College. Come September, I am bridging into the Bachelor of Public Relations. I would not have been able to do so if I hadn't received an award. I knew that I wanted to continue my education, however due to the fact that the bridge year was not covered by OSAP, I was forced to re-evaluate what I was able to do come September. I will now be able to continue my education and I am extremely grateful for it. The doors that have opened for me through this award will benefit me for the rest of my life.
Nicholas Baldazzi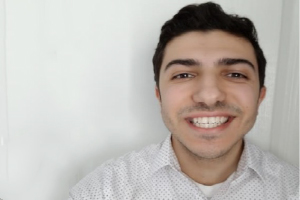 Your support of Conestoga and your support of the development of a student like myself means so much to the community. Receiving a generous award motivated me to further push myself into the best professional that I can be.
Michelle Hume
Powerline Technician, 2019
Receiving an award is a great honour for me and will be of practical use. Being an older student returning to school, I have an extensive amount of financial responsibility, in addition to the standard tuition and equipment costs. Thus, I have been required to balance several jobs while continuing my studies. This award will alleviate some of my financial stress associated with school, and will allow me more time to focus on my academic performance.